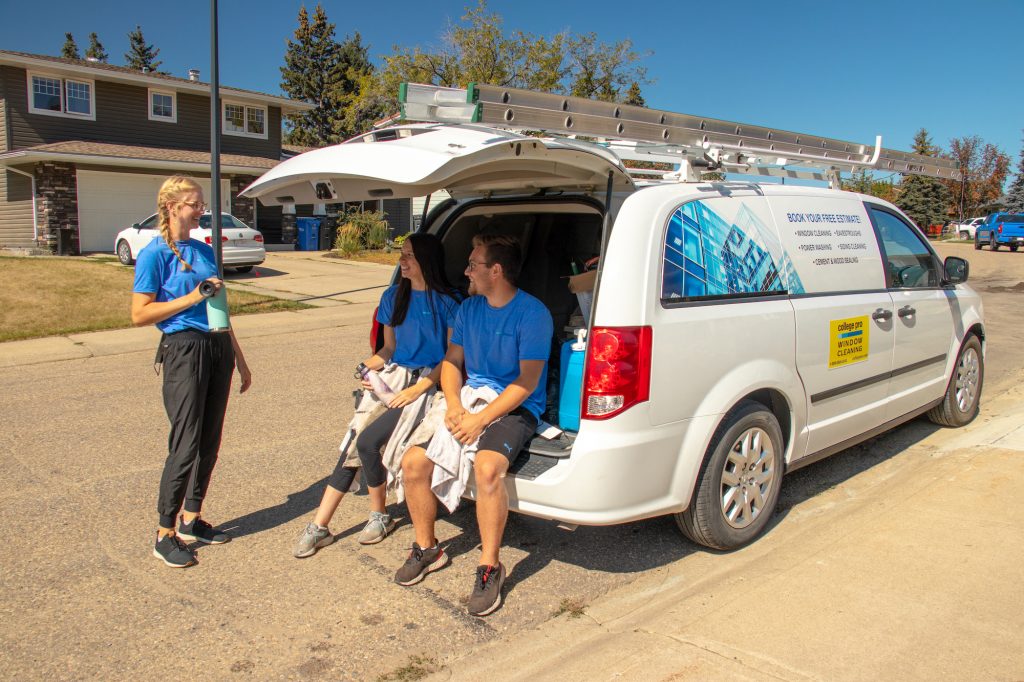 Over the last 50 years, College Pro has been a place where you can gain hands-on experience in your summers off from school. Our mission is to provide excellent service to homeowners while bringing energy not typically seen in a home servicing business! We make windows, decks, and siding sparkle and are passionate about giving our homeowners a 10/10 experience every time. We're a Canadian company and are about making a positive impact in the communities we work in.
We are looking for hard-working, enthusiastic individuals who want to gain some experience in a full-time hourly summer job. You'll be working with people your age, outdoors, and enjoying the summer months!
Perks & Benefits
We're happy to say that we're MORE than just window cleaning. Some benefits of the position include:
Fast-paced, fun environment
Skill development with customer service, communication and some selling skill
Opportunities for advancement both this summer as well as future summers
COVID-19 protocols in place to ensure a safe and healthy working environment
Full-time beginning in May through to July/August, opportunity for vacations in August
Local to your community, we operate all across Canada!
Working with friends is encouraged, so apply together if you wish!
Positions Available:
Window Cleaning Crew Member: This role is a fun and challenging position that is ideal for someone wanting to get hands-on work experience and make money over the summer. The ideal candidate is hard-working, open to learning and feedback, and has effective communication skills. This role will involve both physical window cleaning as well as other marketing and customer-service duties in a fast-paced and dynamic environment.
Qualifications & Benefits:
Able to work full-time throughout the summer (32-40 hours/week).
Starting pay rate $17/hr
Must be comfortable to work in person with COVID-19 protocols in place. We primarily work outdoors.
If this sounds like something you could be interested in learning more about, apply in the form in our email! We will be connecting with candidates over the next few weeks.
We look forward to hearing from you!